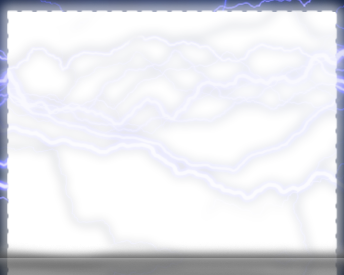 George Koller
. George Koller releases his new CD " Secret Space Program"
available worldwide through CDbaby, iTunes, Amazon
"secret space program is just f—ing beautiful... what a beautifully personal album... and it's not technically jazz to me... it's just music... very impressed" Michael Wrycraft (juno award winning art designer and promoter of music)
" drove around and listened to the cd .....It's beautiful and simple and real ...love the vocals.... it's a very cool cd and you're cool and the world is a cool place to be a cool person in."
Marc Jordan (legendary songwriter/performer)
"I can hear the heart in you, in the heart of the songs. I give thanks for that heart, wherever it is found.
Jeff Bien (poet and writer extraordinaire)
"You establish a world that is yours my friend.Truly, this body of work is an open doorway to your heart
and soul" Dominic Mancuso (juno award winning singer and writer)
George Koller: vocals, acoustic bass, guitar, piano, sitar, diruba, producer, composer
George has accumulated hundreds of wildly diverse performing, touring and recording credits in his expansive musical career. He has performed/ toured / recorded with Peter Gabriel, Holly Cole, Loreena McKennitt, Ian Tyson, David Clayton-Thomas, Phil Woods, The Shuffle Demons, Olivia Newton-John, Chaka Khan, Eddie Harris, Eartha Kitt, Laila Biali, Eliana Cuevas, Bruce Cockburn, Valdy, Joe Sealy, Sharlene Wallace, John McDermott....just to name a few.?

?
A prolific composer and producer and bassist, George also plays a variety of instruments; many of them featured on his award winning (HMV "fresh blood" grand prize) solo CD entitled " Music for Plants, Animals and Humans" He also has 9 solo recordings on the Solitudes/Avalon/Reflections labels (Cello by the Sea, India, Bali, Breathing for Relaxation, Peaceful Harmony, Zen Tranquility, Zen Harmony, Zen Serenity, Rest Well) . He has performer/bassist/ producer credits on over 1000 cd's in all styles.
 George was presented with the 2007 national jazz award for "Bassist of the Year"?

He has a Toronto Star Critics award and 2 "Porcupine" awards

Multiple film credits including "Such a Long Journey", "Possible Worlds" , "Away from her" -George plays Sitar, Sarode, Dilruba, Tanpura and bass on these films
tracklist description:
(1) " WHERE DID THEY GO " music: George Koller, lyrics: David Clayton-Thomas originally written for the charity album "World Jazz for Haiti"...a song about news media, human behaviour around disasters, repetitive news reels, photos, breaking stories... until boredom sets in and the cameras look elsewhere. this is the most uptempo, jazzy tune on the record with cameo appearances from Mike Janzen (piano) , Ben Riley (drums), Steve Kennedy (sax)..GK on bass and vocal
(2) "WHAT MIGHT HAVE BEEN" music: George Koller, lyrics: David Clayton-Thomas during the making of David Clayton-Thomas' cd "Combo", George and David wrote this song....the mood is reflective and intimate...just solo piano and voice
(3) "CITY OF FORGIVENESS" music: George Koller, lyrics: GK and Daisy DeBolt
the song is about my experiences in Hiroshima...the sign says: "city of peace" as you enter town. The melody coming from looking out of a rainy hotel window. The true story of being given a forgiveness ceremony, the inclusion of Nagasaki as forever linked and never forgotten, all tied together with words that can be interpreted in different ways. Japanese songstress "Hisaka" joined me in singing the whole song, providing an east/ west texture and bridge.
(4) "COOL WATER" music: Bob Nolan
-an old cowboy tune about a prospector and his donkey "Dan" lost in the desert
and facing a waterless journey...the lyric narrator in the chorus encourages Dan to keep going and not to let his master be fooled by the mirages. The legendary Guido Basso (trumpet) joins George (bass and voice) on this spacious, impressionistic performance.
(5) "MY FAVOURITE FLOWER IS A DAISY" music: GK, lyric: GK and Jake DeBolt -when much loved singer /songwriter Daisy Debolt passed on, all of her friends were most certainly grieving for a long time...as she was full of fire and an inspirational presence in all the lives of those close to her. I wrote the lyrics back and forth online one day with her only son Jake...then set it to music, It was my medicine for healing and a tribute to an icon and friend Daisy Debolt.
(6) "I WISH I DIDN"T LOVE YOU SO" words and music by Frank Loesser
- I've always loved this song. I took a few liberties with some small details to help it fit the bass/voice only format...this was recorded in Thunder Bay while on a Rita Chiarelli session in 2007
(7) "DESIRE" music:GK. lyric: Trudy Artman
-an intimate, romantic, beachfront mood in a folk/pop setting.. Trudy Artman's lyrics came first, and I set the chords and melody around them...with a feeling of ocean waves and a light breeze with a campfire on the waterfront sand.
(8)"MARIE"(live) words and music: Randy Newman
-when I was asked to participate in the Randy Newman tribute at Hugh's Room, Michael Wrycraft (curator/promoter) asked me to find a couple songs. This was one of the songs I chose...I love it...and I was able to include that very live performance on this album.
(9) "COMPASSION BLUES/CHILD EYES" music: GK, and Doc Doug Riley
-I've been playing classical Indian instruments all my life, and I adore the sound and tradition. My tune and Doug's song are both full of different chord changes in their original versions. I decided to put our melodies over a drone only...to see what would happen...an Indian master vocalist suggested a few subtle note changes to make them work in the "Raga" domain....this is the result...Sitar with overdubbed dilruba in a duet.
(10) "ONE LITTLE WORD" music and lyric: Ian Thomas
playing with Ian Thomas over the last 10 years has been a true delight...this song was always one of my favourites..and apparently it was once a huge hit in Estonia...Ian said that he loved my cover of his tune and was fascinated by how the chords were easy to hear within the bass/voice only format.
(11) "TRANQUILLO" music: George Koller
this is a song that was composed on the beach with my Yamaha silent guitar..
going for a melodic shape over a groovy yet peaceful latin rhythm. This was recorded in one take on Ray Montford's classical guitar.
(12) EVERYBODY LOVES SOMEBODY" music/lyric: Coslow/Taylor/Lane
-since discovering the opening introductory verse in a Japanese book of standards,I was intrigued by what would happen if the song was slowed down and played with bass and voice only..I just love the melody and the vibe...so I do what i love
www.georgekoller.com
for interview requests or additional information please contact: Jane Harbury jane@harbury.ca Jane Harbury Publicity 416.960.1568
The evening was outstanding from many standpoints, - artistic performance, programming, musicality, breadth of styles, education, jazz and free improvisation.
Your council should be commended for choosing a group of this calibre, all highly respected both nationally and internationally with extensive experience in all genres of music
Some patrons may find a performance of this nature a bit 'far out' but it is a fresh approach to improvisation and the performers in this case are among the prominent exponents; it is a challenge to find the balance between popularity and new artistic developments
Bob Hughes (London Jazz Society)
http://thereview.on.ca/gallery/George%20Koller/index.html